Arborist
in Chino Hills, CA
Hiring a professional arborist in Chino Hills, CA can be an excellent way to ensure that your trees are being taken care of. At Tree Service of Chino Hills, we offer comprehensive tree service for residential customers and commercial clients alike. We have the experience necessary to take on any project you need to be done, whether it be trimming or removing branches from your property. Our staff has been trained in safety practices and work according to industry standards when performing their services. 
Call us today at 909-442-1340 or fill out the contact form on this page so one of our experts can answer all your questions and help you find the right solution for your needs.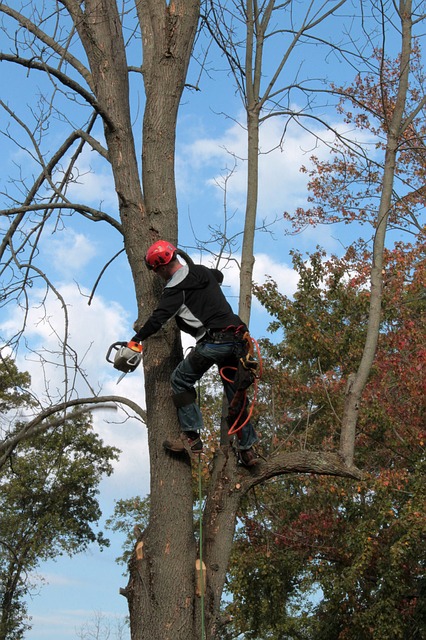 What Do Arborists Offer?
Arborist work in many different areas including: 
Identification and treatment of plant diseases or insect infestations so they may be addressed by professionals; 

Performing pruning to improve the aesthetic appearance of your trees;

Planting new trees to replace old ones that need to be removed due to damage from pests or natural causes;

Removing dead or dying trees that are posing a safety hazard to nearby structures and property;

Cleaning up overgrown areas near your home due to the failure of previous owners or renters. Tree Service of Chino Hills can handle this for you as well with our professional crews.

Removing dead branches and trimming out overgrown forested areas near homes and businesses; 

Consultation on whether taller evergreen species should be cut back because they are blocking out the sun from nearby buildings
Benefits of Hiring an Arborist
Homeowners and business owners should always consider hiring a professional arborist for tree care services as they can be costly to repair. There are many benefits of hiring a professional arborist. Here are a few of them:
Save Time & Money
Hiring professionals will save time because they have experience with these kinds of jobs and know what needs to be done to get them completed quickly without any errors made along the way. Hiring professionals also saves money because someone else does all the work! You don't need expensive equipment to do the job, and you don't need the same amount of time it would take to complete without a professional.
Prevent Damage to Structures
A professional arborist will be able to determine the best way to trim a tree that is near buildings and structures so they don't get damaged. Homeowners with no experience can easily make mistakes when doing this kind of work, leading them to hurt themselves or their property.
Improve Appearance
It's not just about saving time and money- it also improves your home's appearance! A professional arborist knows how trees grow to understand what size should be cut down for new growth along the branches and limbs. They know where exactly you want those leaves trimmed up as well, which means you won't have any ugly clippings leftover on your lawn after completing the job. 
Gives You Peace of Mind
A professional arborist also provides you with peace of mind as they know how to complete the job without any mistakes. That time and money saved means you can spend it on more important things like your family or a vacation.
Improve Your Home's Energy Efficiency
Hiring professionals can help with tree care so that your trees are not blocking out sunlight from areas where solar panels are installed on your property or near windows on your home. This will lead to improved energy efficiency.
What is the difference between an arborist and a tree surgeon?
An arborist is someone who specializes in the care and management of trees. They typically provide services ranging from planting, fertilization, trimming, and removal as well. A tree surgeon might be a specialist that's hired when you need immediate work done on your property like removing dead or dying trees or branches so they don't cause any damage to structures nearby such as homes or buildings.
Hire Tree Service of Chino Hills
At Tree Service of Chino Hills, we understand that hiring an arborist is not always feasible for everyone because tree care services are quite expensive- but having professionals handle this kind of work will save you time and trouble in the long run. Let us help by calling 909-442-1340 today to find out about our rates and scheduling service appointments so one of our experts may come to inspect your property for safety hazards before starting any maintenance jobs. 
Tree Service of Chino Hills knows the importance of tree preservation and will not only provide a professional service but also help you preserve your trees for years to come with our preventative treatments.