Yorba Linda Tree Service from Chino Hills, CA
Tree services are important for maintaining a healthy and aesthetically pleasing environment. It's not uncommon to find trees in your yard that has been neglected, causing them to die or become diseased. At Tree Services of Chino Hills, we are dedicated to helping our clients maintain the health and beauty of their trees.
If you're looking for tree removal, trimming, or any other service related to trees, we can help! We offer full-service tree care with no hidden costs. Put our experience and expertise to work for you today.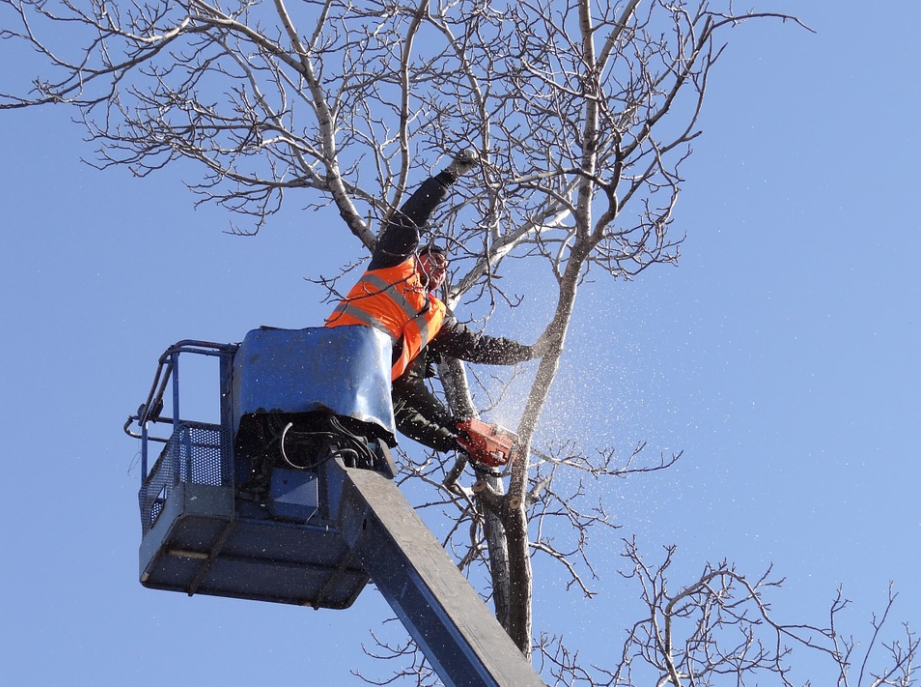 More About Tree Services of Chino Hills
Tree Services of Chino Hills is a professional tree company that has been serving the residents of Yorba Linda and surrounding areas for many years. Our experts have advanced training in all aspects of tree care. Our staff includes arborists, certified climbers, supervisor-level field managers, certified safety officers, and other professionals who are dedicated to providing excellent customer service for our clients. For your peace of mind, we offer 24/7 emergency services so you can rest assured that if any issue arises we'll be there to help resolve it as quickly as possible.
Contact us at 909-442-1340 to get free estimates.
Our Tree Services in Yorba Linda, California
We offer a variety of tree services in Yorba Linda, California including:
Tree Cabling and Bracing
Maintaining healthy branches on a tree can sometimes be difficult but it's necessary when it comes to preventing damage during heavy storms, earthquakes, or other natural disasters. Our arborists have extensive knowledge about cabling and bracing techniques which help maintain the health of aging trees.
Tree Doctor
There are many different reasons for you to need a tree doctor. We have the knowledge and experience necessary to diagnose your tree's issue and provide extensive treatment options whether it be in-house or from our network of arborist partners across Southern California
Tree Cutting
A lot can happen during heavy storms that require us to come out and cut down those trees that may pose danger.  If you live near powerlines, we will help get them back up so they're not posing any more risks than they should be! Contact us today so one of our friendly staff members can answer any questions you might have about these services.
Tree Removal 
If your yard is too crowded or the tree has died, it's time to remove it. Our certified arborists are experts in tree removal and will ensure that all debris from the old trees leaves immediately after they're cut down. We provide a clean-up service so you don't have to worry about disposing of any hazardous materials left behind by our crews.
Stump Grinding 
We offer stump grinding services to remove tree stumps and help maintain the beauty of your yard. We offer a variety of grinding options to fit your needs, including hand-fed grinders or our stump grinder which can be operated by remote control from up to 20 feet away.
Tree Pruning 
Many people don't realize that they are neglecting their trees when they have them trimmed or pruned too often. As part of our commitment to healthy tree care, we offer professional services including preventive and corrective trimming. Our arborist will help identify any problematic branches as well as suggest solutions if necessary.
Emergency Tree Service 
If one of your trees has been hit by a storm, fallen on power lines, or is causing damage during windy conditions it's important that you call for emergency service right away so we can assess the situation and provide prompt assistance with resolving the problem at hand. We're also available 24/hours a day for urgent requests.
Bush Trimming
If you want your yard to look nice and tidy, we offer bush trimming services. Our arborists will remove the excess branches that are too close or near power lines, trees, houses, fences, etc.
Tree Chipper 
When it comes time to clear debris from your property, our tree chipper can make quick work of any mess while also reducing the amount of trash going into landfills each year. We provide a service for both commercial and residential customers so call today if you're looking for help with this.
Areas We Service
Our services are not only for Yorba Linda residents. We also offer a variety of tree services in other areas including Placentia, Brea, Fullerton, Anaheim, Orange, Rowland Heights, La Habra, Tustin Foothills, Walnut, Diamond Bar, Tustin, South San Jose Hills, Santa Ana, and East La Mirada. If you are living in these areas and would like to request a quote for any of our services, please fill out the form on this page.
Contact Tree Services of Chino Hills
Contact us for more information or to schedule an estimate today. Tree Services of Chino Hills is the premier choice for anyone looking to maintain their trees with professional care. Reach out today to learn more about our various options available and how we can assist you quickly and efficiently so that your yard looks its best year-round. Call us at 909-442-1340 now! You won't regret it when you see what a difference we can make for your home's exterior.