Tree Removal in Chino Hills, CA
A tree can be a beautiful addition to your property, but when it becomes a safety hazard or grows too large for the space you have available, it's time to consider removing the tree. If you need help with your tree removal in Chino Hills, CA, contact the professionals at Tree Removal Chino Hills. We are a locally owned and operated company that has been in business for years. With our years of experience, we have seen it all when it comes to tree removal and can handle any type of job no matter how big or small. Contact us today at 909-442-1340 to schedule an appointment.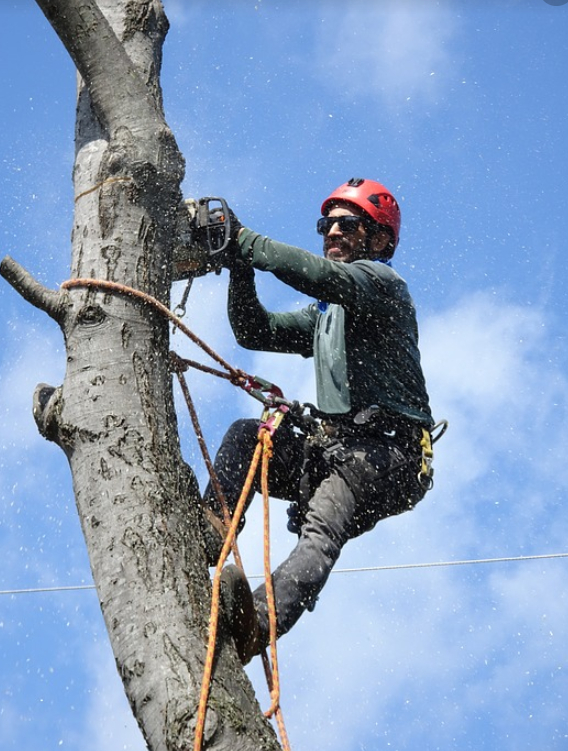 About Tree Removal
Tree removal is the process of removing a tree from a property. This can be done for safety reasons or to open up space on the property, and while it may sound like an easy job, it's important that you find someone who is qualified in order to avoid any complications.
Reasons Why You Need to Remove a Tree
Safety Hazard
If the tree has become a safety hazard or is too close to power lines, it may be time to consider removing it. There may be a risk of injury, or damage to the power lines and no one wants that.
Size of Tree
When trees get large enough, their root system can take over everything else. If this happens and you want to make any kind of changes on the property such as building something new or planting flowers, then it might be best if you remove the tree before those plans happen so that work can continue without interruption.
Maintenance
If you've had enough with maintaining your tree's leaves on the property every fall season, it might be time for removal so that there is less work involved. In addition to this, many people find themselves spending too much money when it comes to water usage because they have a large tree in their yard. If you want an easier way of living without these issues coming up all the time then consider removing your trees before things get worse.
Needs Space
When trees grow to be too large for their space, it might be the time that they need removal. This is a good idea if the tree blocks your view of anything else and you don't want this anymore or are looking to change up the entire look of your property. Removing these types of trees can also make room on the property so that there's more space available for other things such as gardens, pools, etc.
Tree Removal Process
The removal process starts with inspecting the tree in order to determine what type will work best:
The first step is assessing the tree if it requires specialized equipment and training before anyone attempts removing it. When determining this, one should always consult with experts who know exactly what they're doing and have the equipment to handle any type of tree removal.
If this is not an issue, then it's time for sectioning off a perimeter around the base of the tree using stakes and ropes in order to determine how much room there will be once the tree has been removed. The next step would entail removing branches from one side at a time until all sections are cut down or marked as needing felling.
Once everything has been determined, we will use our state-of-the-art machinery to remove each branch piece by piece without harming anything else on your property. We know that safety should always come first before anything else so you can rest assured knowing that everyone working with us knows exactly what they're doing.
Choosing a Tree Service Provider
When looking for the best tree service company, it's important to find someone who is trustworthy and has experience in this type of work. That way you can ensure that all your property will be taken care of with minimal disruption from other things going on around them. Because Tree Services Chino Hills has been doing this long enough, we know what needs to happen when removing trees so there are no uncertainties which means less worry about anything else happening.
Tree Services Chino Hills – Expertise You Can Trust!
We offer more than just removal services; we also provide stump grinding as well as pruning if needed too. We believe that everyone should enjoy their yard without having any worries or complications because they have an improperly managed tree on their property. With these services, you can have peace of mind as well as a beautiful yard to enjoy for years and years! Contact us today at 909-442-1340 for free estimates.