Chino Hills Stump Removal
How Tree Services of Chino Hills Can Help With Your Stump Removal
You've been thinking about getting rid of that old stump for years, but you just couldn't seem to find the time. Besides, it's not like it was really bothering anything or taking up too much space in your yard. But now with all the recent rain, more and more roots are popping up from below the ground and causing a real nuisance. It looks like those days are over because Tree Service of Chino Hills is here to take care of your stump removal needs in Chino Hills, CA no matter how big or small they may be. With years of experience under our belt, we know what it takes to get any job done right-the-first-time so don't hesitate anymore – give us a call today at 909-442-1340. Dial now to get free estimates.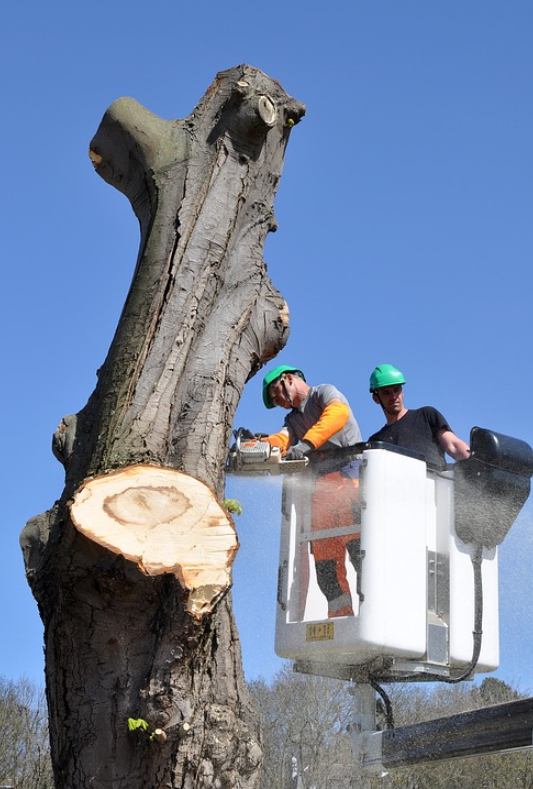 About Chino Hills Stump Removal
Stump Removal is the process by which a tree's stump is removed from the ground. There are many different ways to remove stumps, but most of them involve digging up the roots around them and cutting out large sections in preparation for either chopping or grinding the wood into smaller pieces that can be more easily carried away. Tree Service of Chino Hills offers this service as well as many others. Tree Services of Chino Hills can remove the old stump in your yard that's been giving you trouble for years with one call.
Is Stump Removal the same as Stump Grinding?
Stump grinding is not the same as stump removal. Stump grinding involves using a machine to chop up or grind down the stumps into smaller pieces that can be more easily carried away from your yard and disposed of elsewhere. This process will also include digging out any roots that have grown around it in preparation for cutting, but this is usually done beforehand so they don't cause problems during the process of chopping/grinding.
What are the Benefits of Removing the Tree Stumps?
The benefits of removing the tree stumps are many. The most obvious benefit is that you'll no longer have the stump and its roots popping up in your yard. Another benefit is that it will make your lawn look much nicer because there won't be any large, unsightly tree stumps to spoil the appearance of a nice green space. Also, removing those old trees means less chance for an accident with children or pets running around on the ground where they shouldn't go.
Is Hiring a Professional for Stump Removal Important?
Hiring a professional for stump removal is always important because they'll know the best way to go about removing those old, unsightly tree stumps from your yard. The most important aspect of a professional's stump removal process is that they'll use the right equipment, so there won't be any problems with their work. They'll have the right tools to dig out those stubborn roots and chop up or grind down that stump into manageable pieces.
Can I Plant New Trees in Places where Stumps have been Removed?
Yes, you can. If the stump removal process is done properly then any new trees placed in that spot will be able to grow just fine and there should not be any problems with them or their growth at all. Tree Service of Chino Hills will make sure the root's location is conducive to a new tree and that there are no roots blocking its way.
Other Services Offered by Tree Service of Chino Hills
We're not only here for your stump removal, but we also offer many other services including stump grinding, tree pruning, tree doctor, tree cutting, residential tree service, commercial tree service, arborists, tree chipper, and bush trimming. Give us a call today so we can make sure everything will go smoothly in getting rid of those pesky old roots before they cause any more trouble.
Contact us at 909-442-1340 or message us through the contact form on this page to get quotes and estimates.
Why should you Hire Tree Services of Chino Hills for your Stump Removal?
We are here to help answer all your questions and make sure that we do as much as possible to meet your needs when it comes to tree services in Chino Hills. We know how difficult it can be to find someone who knows what they're doing because not everyone has experience working around trees or removing old stumps. Tree Service of Chino Hills is here to help. We provide prompt and professional service at competitive prices. We'll make sure that no unnecessary damage is done and that everything gets removed as quickly and efficiently as possible so there's less chance of problems happening during the process. Call us now at 909-442-1340 to get free estimates.