Chino Hills Emergency Tree Service
Emergency Tree Service

in Chino Hills, CA
Emergency tree services are the most important service that a tree care contractor can offer. If you have an emergency situation with your trees, then call Tree Services of Chino Hills for help. We provide 24/7 emergency tree services to our customers, and we are always happy to respond quickly in any weather conditions. We know how stressful it can be when your property is being threatened by fallen or storm-damaged trees, so let us take away the worry. Our trained professionals will bring all their equipment and expertise to ensure that everything goes smoothly from start to finish. Give us a call today at 909-442-1340 if you need help with emergency tree services in Chino Hills, CA.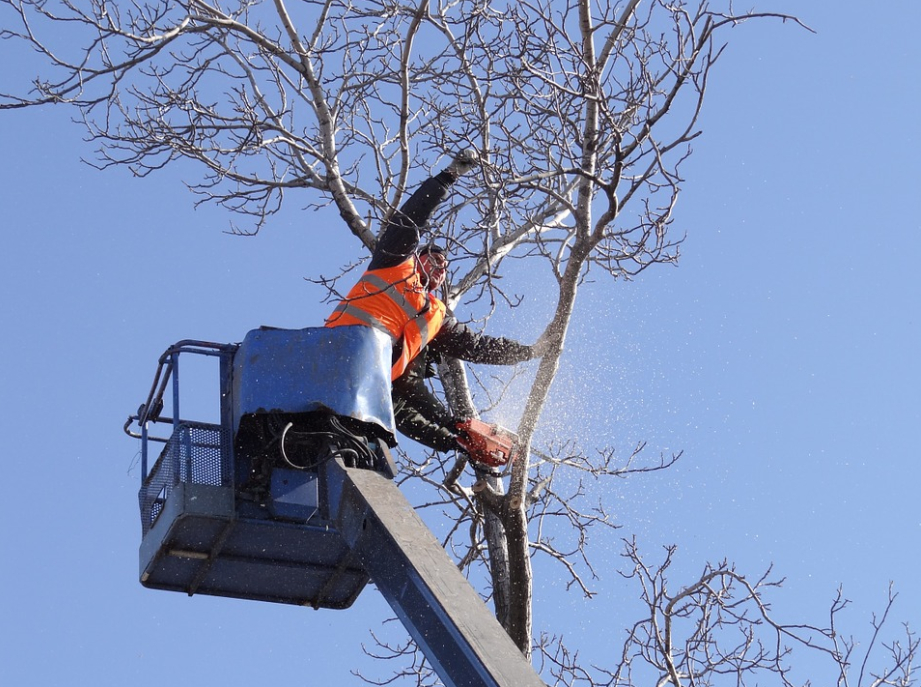 Signs That You Need Emergency Tree Service
Too Close to Power Lines
If your tree is close enough that it could affect power lines or electrical wires, it is important to get your emergency tree service done quickly. Our arborist will make sure that no electrical power is redirected to the tree, and we will even remove any branches or trees close enough.
A Tree Fell on the Building or Driveway
If a tree fell onto your building and you need help with removing debris from inside or outside of the property, we can provide that assistance. Our trained professionals are equipped with the right equipment to remove any branches from inside and outside of your building. If a tree fell onto your driveway, or if it's close enough that you need help in getting it removed, then we can provide emergency services as well. We will make sure all debris is taken out safely for you so you don't have to worry about anything else.
Trees Are Damaged by Storms
Unfortunately, storms can happen at any time and they cause havoc when they come through our area. If trees are damaged by storm winds or hail, give us a call for urgent assistance. You want any damage done to be repaired quickly so nothing gets worse than what has already happened, so give us a call at 909-442-1340.
Decaying Roots
If your tree has decayed roots, it could be a sign that something is wrong with the root system. If you notice these signs on one of your trees, give us a call for emergency services right away so we can assess what needs to happen next. Our arborist will know exactly what needs to be done after looking at the tree and providing a diagnosis.
Extreme Leaning
If your tree has a sharp angle to it, or if the branches are starting to bend over and touch the ground, this is an emergency situation. Our arborist will get out there as quickly as possible so that we can assess what needs to be done next. If something isn't fixed soon, then you could be facing serious issues such as more leaning or even complete collapse of the tree.
No Trimmed Limbs
Leaning trees are one thing but when they have no trimmed limbs at all, it's time for us to step in with our professional assistance. The last thing you want is for your property damage from trees to get worse because these limbs weren't properly maintained by professionals before now. We know how important proper tree care is, so give us a call today at 909-442-1340 for emergency tree service.
Tree Roots Too Close to Driveway or House
If you notice that your tree roots are close enough to your driveway, house found at come out and help ensure everything is safe before we move on from there! on, or power lines for any reason, then it's important that you get in touch with us right away for emergency services.
What Does Tree Services of Chino Hills Offer?
We offer 24/hour emergency service because every situation deserves attention when it comes to trees. We also provide regular care services such as tree chipping, stump grinding and removal, trimming services, stump removal, tree pruning, stump grinding, tree cutting, residential tree service, commercial tree service, arborists, tree chipper, tree cabling and bracing, bush trimming and more. Give us a call to learn more about our services.
Contact Tree Services of Chino Hills for Emergency Tree Services
We're always happy to help if there's an emergency situation going on with our customer's property and their vegetation. Give us a call at 909-442-1340 or fill out the contact form today so we can provide care as soon as possible. We are available 24/7 hours every day because emergencies never stop happening in Chino Hills and throughout California. Dial now and get free estimates.