Chino Hills Commercial Tree Services
Commercial Tree Services

in Chino Hills, CA
You may not realize it, but your trees are a potential hazard to you and your property. It's a good idea to have them inspected at least once a year by a professional tree service company. There are many things that can happen if the tree is sick or diseased; branches could break off and fall on cars parked below, or worse yet, someone walking around in the yard. The last thing you want is for your trees to cause an injury-especially when they're supposed to be providing shade, beauty, and shelter from the elements.
Tree Service of Chino Hills has been providing commercial tree service needs to residents across the city for years. Our team is knowledgeable, friendly, and committed to meeting your expectations. We are your one-stop shop for all commercial tree service needs, from design and installation to removal. As a locally owned and operated business, we take pride in our workmanship and customer satisfaction. Whether you need emergency response or routine maintenance, Tree Service of Chino Hills can help you out. Contact us today at 909-442-1340 for more information on how we can help protect your property from the dangers caused by hazardous trees.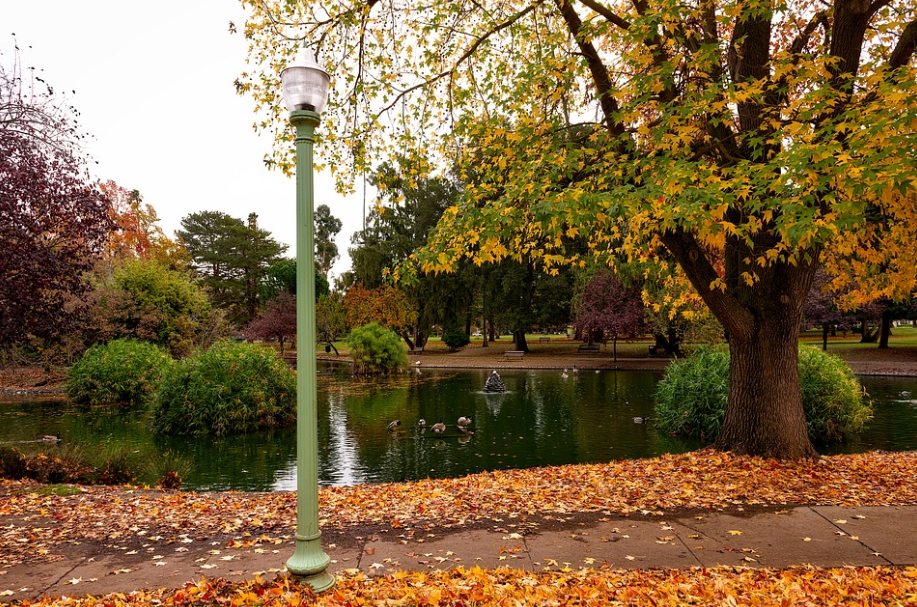 Chino Hills Commercial Tree Services Offered
Tree Service of Chino Hills offers a variety of professional commercial tree services in Chino Hills, CA that can help anyone with property, from the homeowner to businesses. We offer a range of solutions for each customer's needs and budget. Here are some of the commercial services we offer:
Tree Removal
If you have a tree on your commercial property that needs to be removed, we are the team for you! No matter what size or shape, if it's unhealthy and unsafe, our experienced professionals will complete the job quickly and efficiently.  Tree Service Chino Hills uses environmentally safe methods so all debris is disposed of without harming anything- including people.
Bush Trimming
Whether you want to make your yard look tidy or need more sunlight getting through your shrubs into your home, bush trimming can help with both problems. Our company provides professional bush trimming services at an affordable price. Bush trimmers start by assessing which bushes need attention before moving onto the more complicated task of trimming.
Tree Cabling and Bracing
If your commercial trees are suffering from a disease or infestation, we can help. Cabling and bracing is the safe way to keep them standing while they heal themselves naturally. It's an investment in the health of your property- our tree experts will create a plan tailored just for you during a free consultation. 
Tree Doctor
Tree Service Chino Hills has been providing professional tree doctor services for years. If one of your valuable trees needs attention, call us today! Our experience with diseased and declining trees means that we have the skills necessary to ensure it survives this time around. There's no job too big or small that we can't take on successfully. Tree doctor services include diagnosing the problem, executing treatment processes, and performing routine maintenance to keep your trees healthy.
Stump Removal
In addition to tree removal, Tree Service of Chino Hills also offers stump removal services for commercial properties. Our team is experts at safely removing stumps from wherever they're located- whether in a lawn or on top of asphalt. We work quickly and efficiently with minimal disruption so that you can get back to business as usual in no time!
Tree Pruning
Tree pruning is an important step in making sure your trees stay healthy for years to come, but it also helps keep them looking beautiful year-round!  We provide expert tree prune services at competitive rates. Our arborists will examine your yard before determining which branches need attention and then complete the task quickly with precision while leaving no trace behind. If you want more light to get through into your commercial property or have been noticing some instability on your property's largest tree, contact Tree Services of Chino Hills to schedule a free estimate for tree pruning services.
Emergency Tree Service
When emergencies happen-no matter what time day or night-our experienced emergency responders are here 24/365 to attend to all your needs immediately. No matter how urgent, we'll take care of any issue so you're protected from harm caused by your unsafe trees (including safety hazards), branches falling on cars below, broken limbs, and more.
Tree Services of Chino Hills: Local Experts In Commercial Tree Care
If you're interested in any one or more of our commercial tree service offerings,  give us a call today at 909-442-1340 or fill out the contact form on this page! We will answer any questions you may have, provide free estimates for tree service or removal projects, and schedule the appropriate services.