Diamond Bar Tree Service from Chino Hills, CA
Diamond Bar has a strong focus on the environment, and that includes taking care of its trees. As such, residents are always looking for tree services in Diamond Bar, CA to make sure their trees are doing well enough. Tree Services of Chino Hills has been providing Diamond Bar homeowners with quality tree care for many years. We specialize in tree removal, stump grinding, and removal, as well as residential and commercial tree services. Our team is composed of some of the most experienced arborists around, so you can be sure that your trees will be safe in our hands.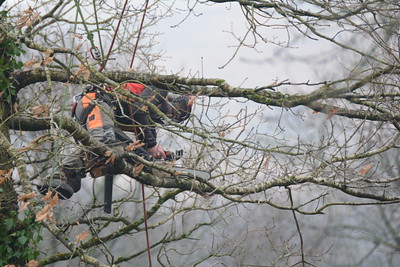 About Tree Services of Chino Hills
Tree Services of Chino Hills is a certified and insured tree care company that provides expert service in all aspects of residential and commercial tree care. We are committed to providing our clients with the highest quality service, so they can trust their trees will be cared for by skilled professionals who understand how important it is to maintain these natural assets. Our team of experts is highly trained in identifying any potential hazards or risks your trees may present to you and/or your property, as well as performing necessary maintenance such as pruning, removal, fertilization treatments, etc. Call us at 909-442-1340 for more information about our services.
Services Offered in Diamond Bar, California
Tree Removal
Tree removal is one of the most common services we offer. It can be done for a number of reasons: the tree is diseased or dead, it's blocking your view by casting too much shade on your property, you need to add some open space in your yard because you're looking to start building something new, etc.
Stump Grinding & Stump Removal
Removing an entire tree stump is not always necessary when hiring Tree Services of Chino Hills; if they are still stable and present no risk then all that needs to be done is grind the side facing up against the ground so as nothing grows back. This service also includes removing old stumps from trees previously removed.
Tree Doctor
A professional from Tree Services of Chino Hills can identify any problems your trees may have, and make a plan to correct them before they become serious enough for you to need emergency care. This service includes diagnosing insect infestations, soil compaction issues, or other potentially harmful conditions that threaten the vitality of your trees. We will provide an estimate on how much it would cost to address the issue in order for us to get started working on solutions with you.
Residential & Commercial Tree Service
If there is one thing we know about Diamond Bar homes and businesses alike, it's that they both require expert tree services time after time. It doesn't matter if you're just looking for a tree trimming or removal, Tree Services of Chino Hills can help.
Arborists
We are committed to providing the ultimate in customer service when it comes to tree care. All our arborists have years and years of experience working with a wide variety of trees from all over Southern California. We will not hesitate to recommend high-quality solutions for you if needed, so don't worry about the price because we are sure to give you a fair and competitive estimate for your specific needs.
Emergency Tree Service
Tree emergencies happen more often than one would think; there could be something like an animal causing damage, storm-related destruction such as uprooted trees or downed limbs, etc. Don't wait until your property is damaged by fallen trees to make a call for help. Our emergency tree services can get your property back on track by removing the hazard, and making sure damage from these accidents is minimal or nonexistent.
Tree Cabling & Bracing
Trees are living organisms that change over time; sometimes they need extra support as they age in order to survive. When this happens there is no better choice than Tree Services of Chino Hills because we have all the expertise necessary to not only identify if cabling will be beneficial but also install it safely so you don't run into any problems down the line with continued maintenance visits. We can even perform annual inspections for trees who already receive yearly treatment just in case anything changes while we're continuing our service agreement with them.
Locations We Service
Some of the most common cities near Diamond Bar that we also serve are Walnut, Pomona, San Dimas, South San Jose Hills, La Verne, Charter Oak, Covina, Rowland Heights, Claremont, Chino, Citrus, Montclair, Valinda, West Covina, and Glendora. We have the expertise to work with trees in all these areas and more, so don't hesitate to call us if you have a tree-related issue.
Hire Tree Services of Chino Hills Today
If you are looking for quality tree services in Diamond Bar, CA for your home or business, we are committed to being the best. Give us a call today so we can talk about how our services will help. Dial 909-442-1340 to get free estimates.